Sts Peter and Paul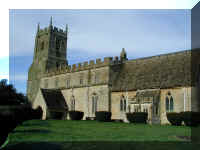 1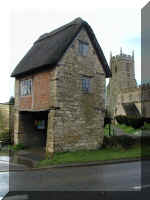 2
1 & 2 The church as viewed from the main road. The half-timbered lych-gate with its room over is one of very few in the country. Within living memory the room was used as a cobbler's workshop.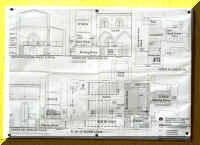 3
3 There are plans to build a new Meeting Room at the west end of the church, together with a Quiet Room at first floor level within the tower, and under the Ringing Room.

Plans show that there will also be
A NEW WEST GALLERY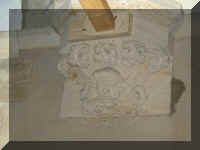 4
The Green Man depicted in the corbel on the north side of the tower arch
Dove's reference for the bells:
Long Compton, Warwick, SS Peter & Paul, 6, 12-0-22 in F#. Tue

ACCESS
Map reference :

SP287331

The church stands on the west of the A44 road from Oxford to Stratford upon Avon, the village of Long Sutton being about 5 miles north of Chipping Norton (Oxon.) The church was unlocked at the time of our visit.

Photographs: © Edwin Macadam
Please see our Home Page for important copyright notice

the Webmasters
This site has been constructed by, and remains the copyright of its authors,
Edwin Macadam and Sheila Girling Smith, Shelwin, 30, Eynsham Road, Botley,
Oxford OX2 9BP

© July 2001 -
email