DEHOLME GATE
St Paul

See http://images.google.co.uk/imgres?imgurl=http://i178.photobucket.com/albums/ for further information and pictures.
St Paul's Church is a grade II listed building situated in an imposing position overlooking the village of Denholme. Completed in 1846, it is constructed in the early English style of architecture comprising of a seven bay nave and lean to aisles, a Chancel and a vaulted roof with ribs and bosses. It's on the market for around £300,000 with planning permission for conversion into one dwelling. If I had the money this would make a great place to live.
NB Update on price : £170,000 (message from the present owner 8th August 2008)

One point to note is that the Church of England have removed a lot of the valuable items with English Heritage listed building consent These comprise items such as the font, organ, bells and all of the ground floor stained glass windows. you might think that this is a good thing but searching the web I found that the windows were for sale by auction! (Salvo Web in 2007).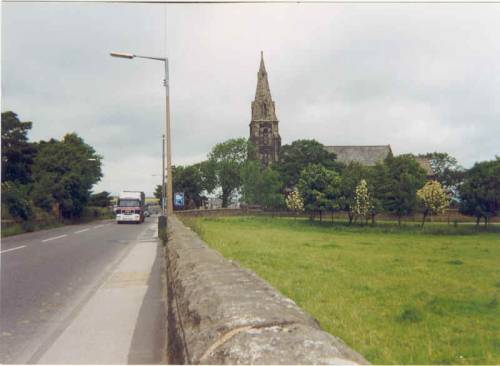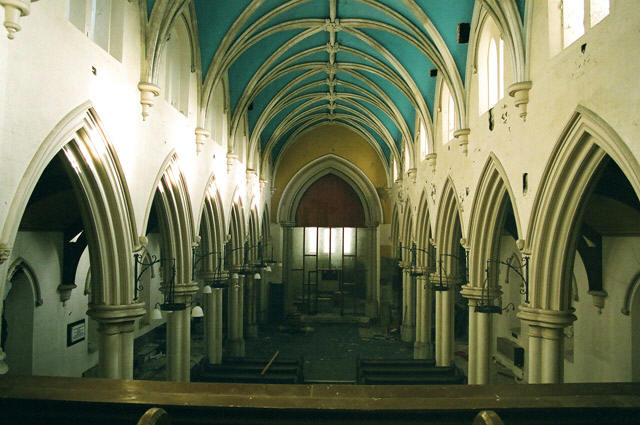 Brief description of the church
This Grade II listed church is sited between Denholme House and the A629, one mile south of Denholme, and stands within a rectangular churchyard. Designed by JB Chantrell, it was constructed in 1846 from coarse Gritstone blocks under a grey stone roof. The church remains very much as it was built, except for a modern extension containing a lavatory. It consists of a chancel (now vestry), north vestries, nave, north and south aisles, west gallery and west tower.
The church is redundant.

Dove's reference for the bells:
Denholme, W Yks, S Paul, 8, 4-1-2 in E. The Church is closed.
ACCESS
Map reference : SE 072334
Situated between Denholme House and the A629 Halifax to Skipton Road, one mile south of Denholme, and five miles west of Bradford.
Please see our Home Page for important copyright notice



SEARCH THIS SITE
This site has been constructed by, and remains the copyright of, its authors,
Edwin and Sheila Macadam,
Shelwin, 30, Eynsham Road, Botley,
Oxford OX2 9BP
© July 2001 -