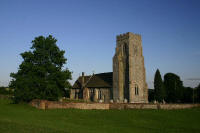 © Copyright Bob Jones and licensed for reuse under this Creative Commons Licence.
http://www.geograph.org.uk/photo/195864
Silhouettes of the church in the evening light.

The

curved

west gallery,

dating from the 17th century,

with the font under.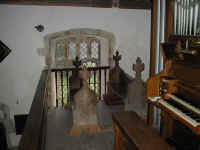 The gallery, with the present organ, showing the window which still lights the gallery.

The Chancel, with views of the panelling once part of a small gallery
over the rood screen, and the pulpit.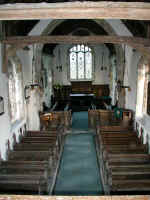 View of the east end and chancel from the gallery.

Monument to
and Royal Coat of Arms of George II, 1750,
which appears to have been reused from the time of Charles II

A collection of bench ends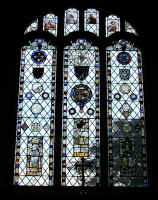 The East window.
Brief description of the church