St Peter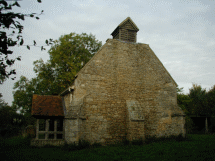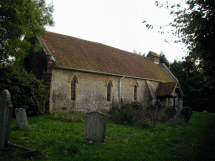 The west end of the church - a long, low building whose history, and that of the village, dates from the Domesday Book, and a view of the west end.
There is only one entrance to the church, the door at the north-east corner
The Church Guide can be read below. Click on the pictures of the pages to enlarge them.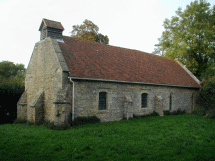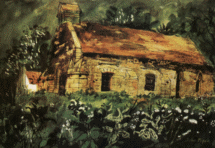 The church exterior from the south-west
Compare this modern photograph with John Piper's gouache of the church. The picture is taken from a postcard on sale in the church, in aid of church funds.
The Porch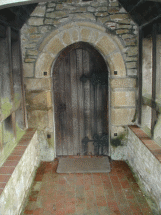 The north-east entrance porch and door arch.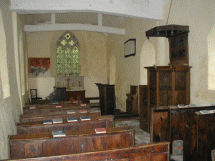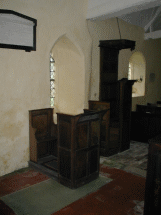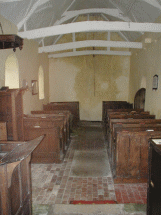 Three views of the interior showing the Jacobean pulpit with its tester, reading desk used by the minister and the cut down pews, brick floor and plastered walls.

The Church Guide - click on pictures to enlarge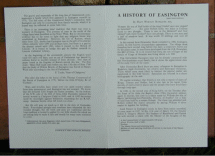 Pages 1 and 4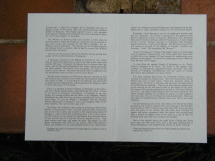 Pages 2 and 3
ACCESS
Map reference : SU

Photographs:
© 2003

Edwin Macadam
Please see our Home Page for important copyright notice