St Edith of Polesworth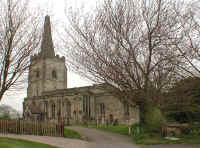 The exterior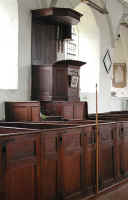 Triple-decker pulpit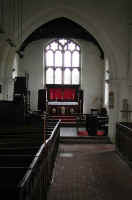 The nave looking east with box-pews.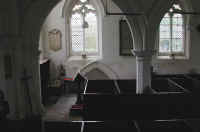 Looking into south aisle from nave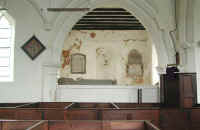 Mausoleum behind the pulpit.

The Church
Box-pews, three-decker pulpit and font (1764), all make this a church which retains the atmosphere of the period.
EXTERNAL & INTERNAL PICTURES REQUIRED PLEASE
ACCESS
Map reference : SK304039
Dove's reference for the bells:
Orton on the Hill, Leics, S Edith of Polesworth, 4, 8cwt. Unringable; one or more bells not hung.

[26/06/01]
Photographs very kindly provided by John Salmon
© John Salmon, 2003.
Please see our Home Page for important copyright notice